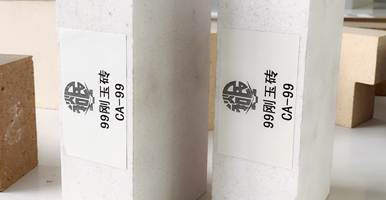 Corundum refractory bricks mainly refer to the corundum products containing more than 90% of Al2O3 and composite corundum products.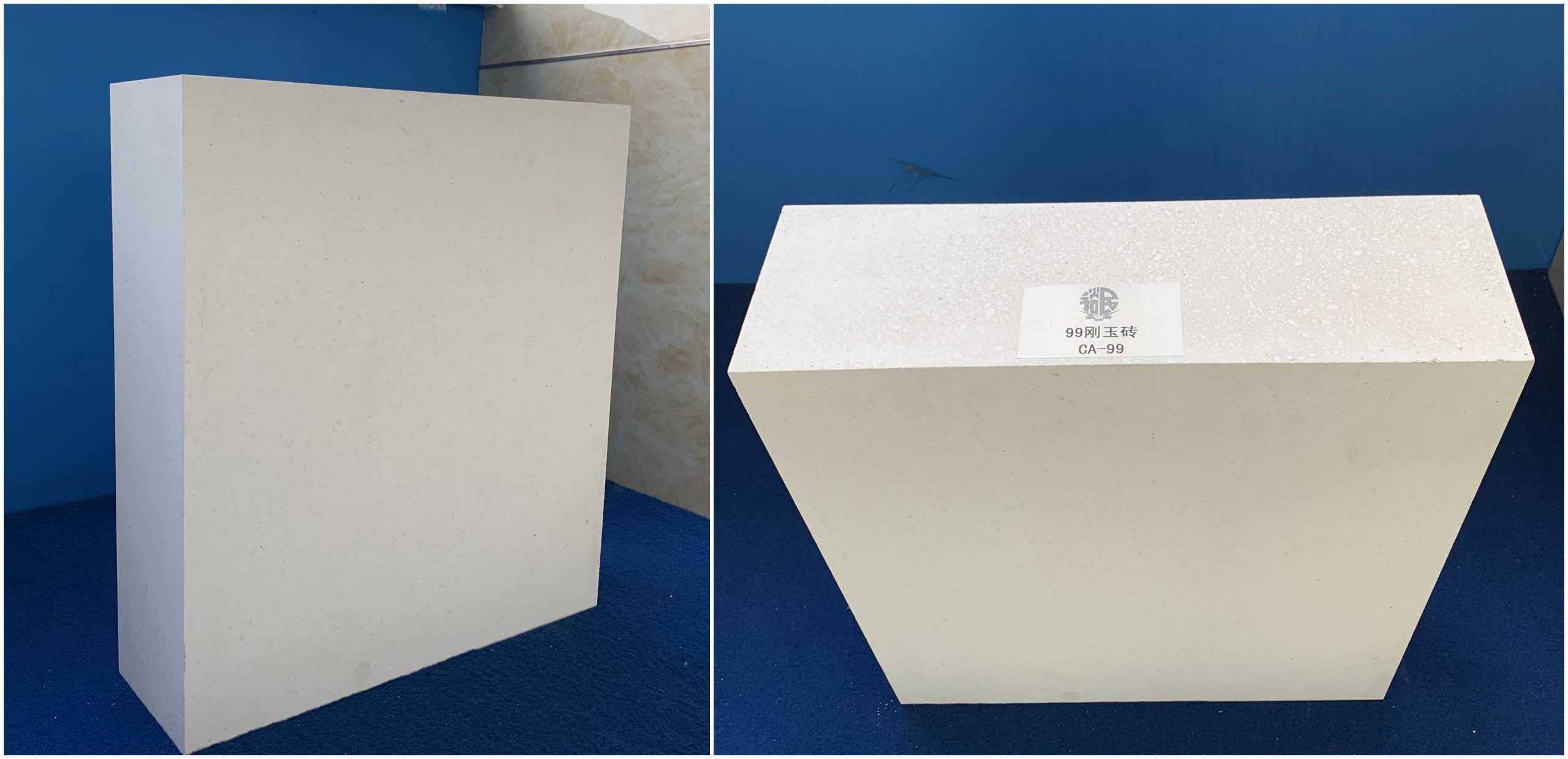 Depends on the chemical composition of the composite corundum products, they could be divided into the following:
chrome corundum refractory brick,
titanium corundum refractory brick,
chrome zircon corundum refractory brick,
and C99 high-purity corundum brick.
They are mainly used in the superstructure of glass melting furnaces and the transition layer of magnesia bricks and zircon bricks. chrome-containing corundum products, depending on the chromium content, can be used for the melter side wall, melter bottom, the superstructure of furnaces and regenerators, and burner blocks in the application of glass fiber kiln, green glass furnace, glass wool furnace, and other glass furnaces.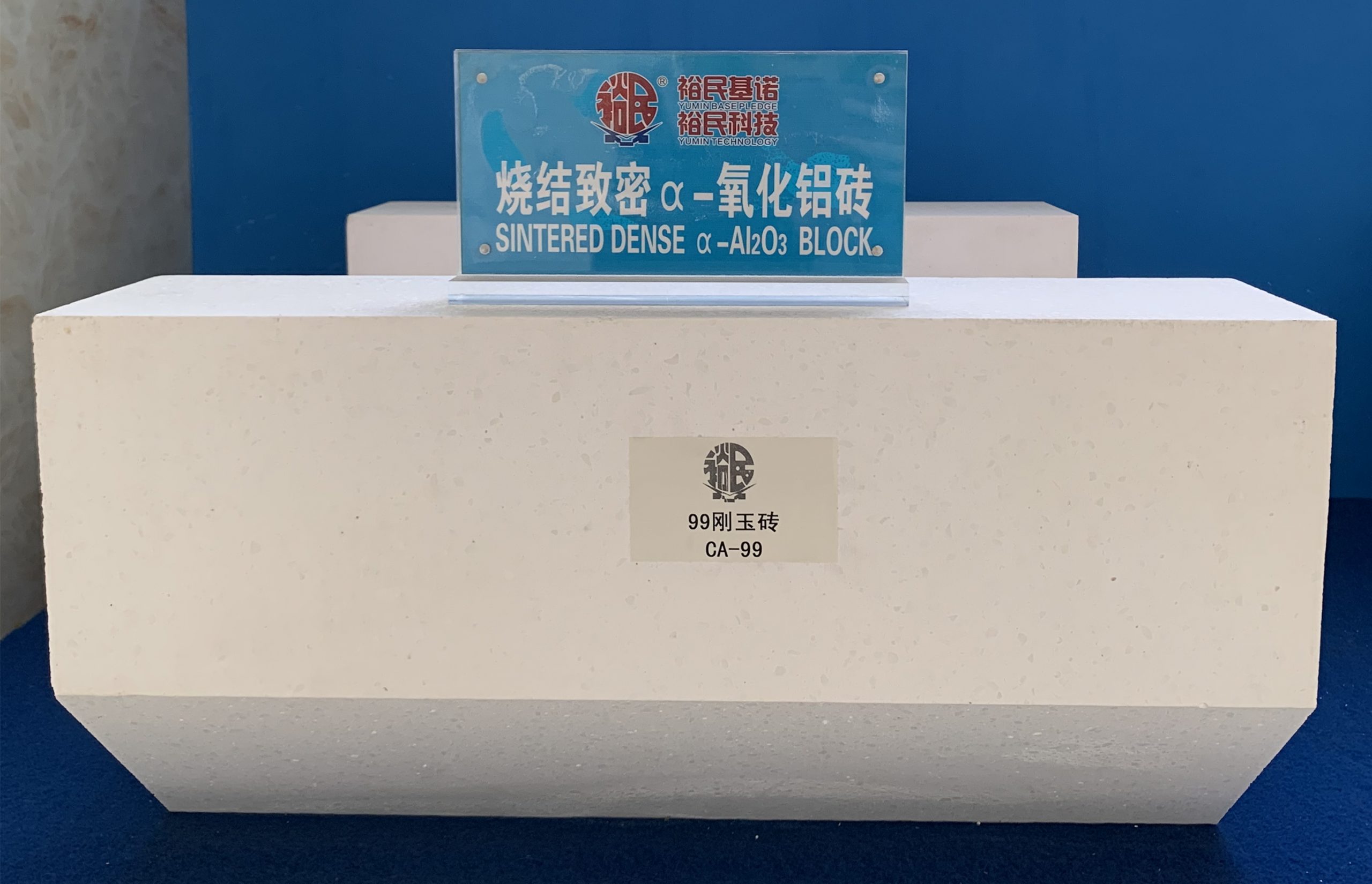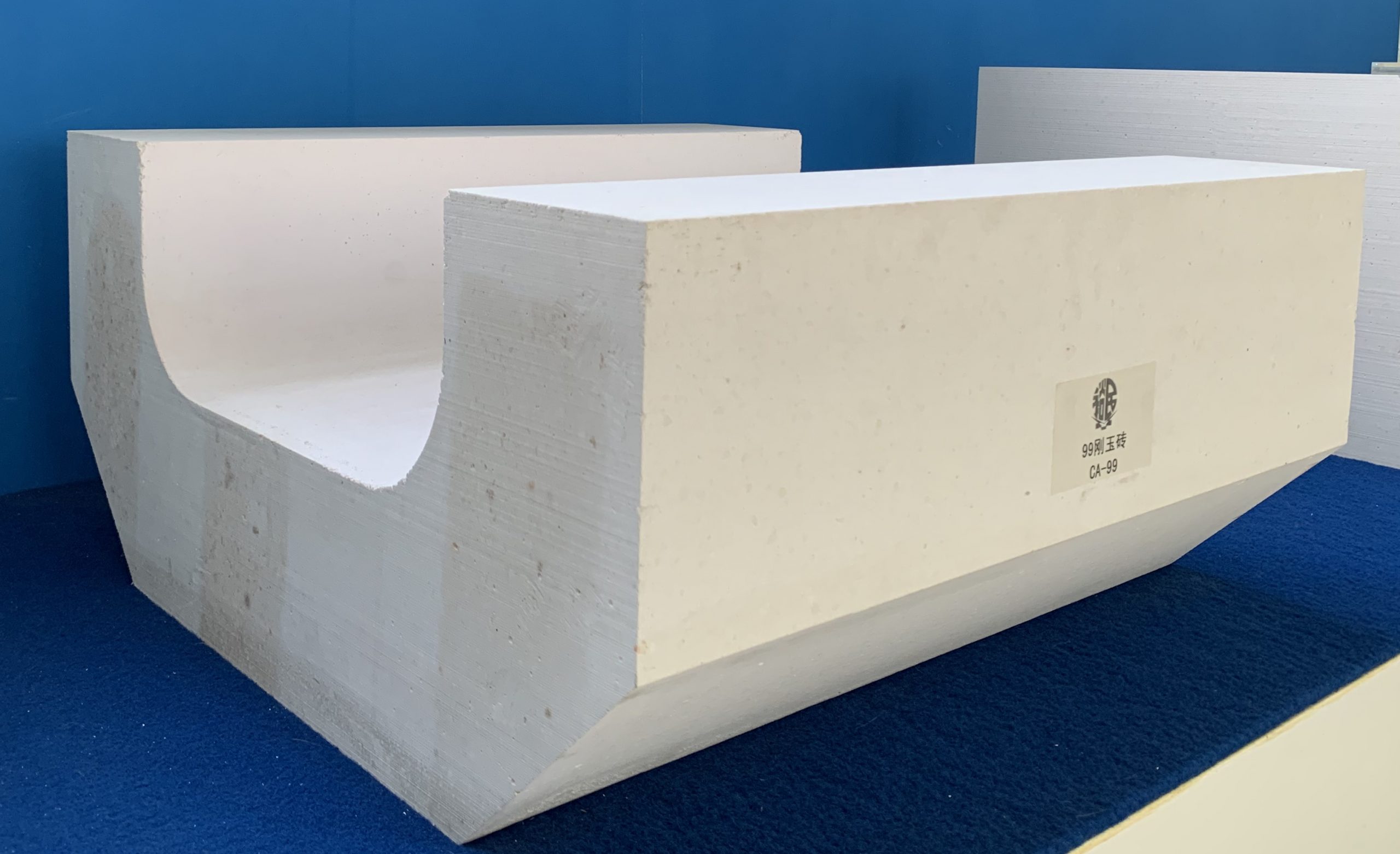 The high-purity 99 corundum refractory brick, developed by our company, containing more than 99% of Al2O3 could be used in the container glass furnace, which can effectively prevent the defects such as bubbles, clauses, and stones. It is an ideal refractory product for the forehearth of container glass furnace.
Yumin is a professional refractory material manufacturer and supplier in China and specialized in refractory fire bricks for glass furnace applications, if you want to learn more, do not hesitate to contact us.